Pro Wrestlers vs. Zombies Trailer
Am I having a fever dream or something?  What the fuck is going on here?
I was looking for something to watch on Netflix and came across this little guy.  I clicked it and was taken to this part in the episode: Kudos to the team at Netflix for including this fun little Easter Egg.  May 26th cannot get here soon enough.
Movies on Film: Identity Thief Review →
moviesonfilm: By: T.J. "read it on wikiHow" Mulligan It's March, meaning we're three months into the new year and, thus far, there have been no releases dispensed into theaters that make me want to spend any of my hard-earned money. But I have a girlfriend, and we get increasingly bored watching… This is the first review I've made since Tumblr changed to this in-screen box...
3 tags
6 tags
This Christmas was pretty great for me.  Everybody seemed to enjoy the gifts I got them and my gifts weren't half bad themselves.  Even though I got a bevy of riches this holiday season, my favorite gift by far is this chair I got from my girlfriend: I've taken it for a couple test drives (and I can already tell you it's a damn sight better than my last chair), but I...
2 tags
A Very Television Christmas: Episode 5
Show: Arrested Development Episode: "Afternoon Delight" Description:  The Bluth Company Christmas party is coming up and it's acting president, Gob, has been starting to alienate the employees with boasts about his suits.  Meanwhile, Michael is trying to avoid a clingy Lucille, upset about Buster being away at Army, and spend more time with George Michael, who has been spending more of his time...
2 tags
A Very Television Christmas: Episode 4
Show: Arrested Development Episode: "In God We Trust" Description: With the traditional Christmas "Living Classics Pageant" coming up, the family has to decide whether they should spend $20,000 to get George Sr. out of prison to take part. Michael and Lindsay, who have started becoming closer, are upset that this is a priority and don't want Barry Zuckerkorn to be their lawyer.  Lucille,...
2 tags
A Very Television Christmas: Episode 3
Show: Aqua Teen Hunger Force Episode: "T-Shirt of the Dead" Description: While on a trip to an Egyptian exhibit with Meatwad and Frylock, Master Shake discovers a t-shirt said to be worn by Osiris and possessing magical powers.  Shake steals the shirt and attempts to conjure it's power but is unable to.  Because of the age of the shirt it "smells like ass" and Shake gives it to Meatwad to wash. ...
2 tags
A Very Television Christmas: Episode 2
Show: Aqua Teen Hunger Force Episode: "Cybernetic Ghost of Christmas Past from the Future" Description: The Cybernetic Ghost of Christmas Past from the Future comes to visit Carl, reminding him of his childhood Christmas despite it being February.  He claims to come back in December before exiting the house.  At the same time, Shake arrives at Carl's to inform him of a little problem...
2 tags
A Very Television Christmas: Episode 1
Show: Aqua Teen Hunger Force Episode: "Mail-Order Bride" Description: It's Christmas Eve and Master Shake and Carl are awaiting the arrival of their joint mail-order Cheznyan bride.  Meatwad is also anxiously anticipating the arrival of Santa Claus, while all Frylock wants is a nice holiday (along with some sweet wrap-around shades).  When Carl and Shake's bride arrives, however,...
1 tag
A Very Television Christmas
As I'm sure you've heard plenty of times the definition of insanity is doing the same thing over and over again, expecting a different result.  Well for the last four or five years I have been insanely trying to watch every Christmas episode of some of my favorite television series, usually only starting about a week before the holiday itself.  Considering that I have roughly 35...
1 tag
1 tag
Movies on Film: Skyfall Review →
moviesonfilm: By: Joshua "Every now and then a trigger needs pulled" Richey Often imitated, never duplicated, Skyfall, the 23rd installment of Ian Flemming's 007 series, manages to prove that the James Bond character is still evolving even 50 years after his big screen debut. The 007 reboot that launched… While we usually agree for the most part, rarely do we ever agree as vehemently...
2 tags
Movies on Film: The Campaign Review →
moviesonfilm: By: T.J. "It's a mess" Mulligan The world of United States government contains a surprisingly large amount of "P" words associated with it: politics, pundits, precincts, platforms, publicity and… pugs? That at least holds true in the case of Marty Huggins, Zach Galifianakis' character in the…
4 tags
Grantland: Mockbuster Video →
Pretty interesting article from the always interesting Grantland website about The Asylum, the production company behind such films as Transmorphers and Mega Shark Versus Giant Octopus.
2 tags
Steve Sabol's impact on the look and feel of iconic moments from the NFL's illustrious history is undeniable.  The sports world and the artistic world lost a great one today. This link from NFL.com has a pretty great little tribute video of the man and the moments he helped live forever.
2 tags
1 tag
2 tags
2 tags
Movies on Film: Seeking a Friend for the End of... →
moviesonfilm: By: T.J. "I promise not to steal anything if you promise not to rape me" Mulligan Armageddon, Apocalypse, The End of Days… Everyone, from the most scholarly scientist to the most devout religious follower agrees that these are an eventual inevitability. Whether through war, climate change, an…
3 tags
2 tags
Having only ever seen the first one and regrettable bits of the second, I've found myself with the curious desire to marathon through the Fast & Furious series of movies in the near future. On a scale of 1 to Paul Walker winning an Oscar, how crazy is this idea?
1 tag
2 tags
2 tags
1 tag
2 tags
Movies on Film: Prometheus Review →
moviesonfilm: By: T.J. "we made you 'cause we could" Mulligan When I was young I had a strong aversion to horror films. In fact, I distinctly remember bursting into hysterical tears at the sight of Chucky when a commercial for Child's Play 2 aired one night. I would watch them on occasion with my…
1 tag
1 tag
1 tag
1 tag
2 tags
2 tags
3 tags
2 tags
2 tags
Movies on Film: The Avengers (2012) Review →
moviesonfilm: By: T.J. "What's your secret? Mellow jazz? Bongo drums? Huge bag of weed?" Mulligan After 5 years of individual cinematic releases and plenty of word-of-mouth hype as build-up The Avengers has finally hit theaters. Actually, hit may be a bit of an understatement. The thing has EXPLODED into…
2 tags
1 tag
2 tags
2 tags
2 tags
2 tags
2 tags
2 tags
2 tags
2 tags
2 tags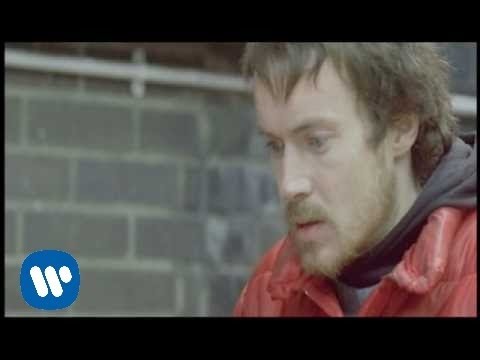 2 tags